Greetings once more from Northern Uganda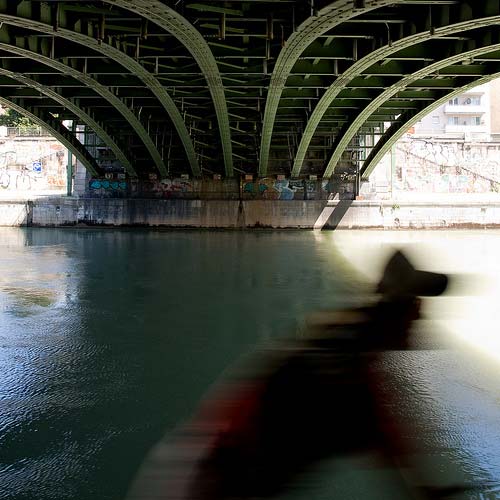 It's hard to believe that September 2010, was my last blog entry! How do I condense a year and a half into a few short paragraphs, with only a few short minutes of available computer time to let you know what's up in my life? Yes, I am back in Pader, Northern Uganda. In some respects it feels as though I have never left and in others it seems like a lifetime. Eighteen months to be exact. Thanks for tuning in once again. Let me just begin by saying that I started this blog for the purpose of communicating with you, dear friends, to keep you abreast of the needs, and challenges, physically and spiritually, of the Acholli people, and I'm aware that I have not done justice to this mandate. God has given me another opportunity to reconnect with this amazing tribe and to revitalize the spark that we "all" shared together, to pray for them and their pressing need, and to help them be all that God created them to be. So, in March of 2012, I am finally back in Pader, and also podting once again on my website for all those who are interested.
I admit that life for me just seems to have gotten in the way of my good intentions. Good life, I might add.. one of abundance and comfort and quite a contrast to my dear Acholli friends here. The contrast is striking ....and once again my heart is broken by such obvious disparity and how easily and quickly I have forgotten. I am excited and looking forward to being married to Michelle in June, and plans and dreams and busy schedules have replaced conviction and commitment to advocacy. I struggle with distraction ...and tend to justify myself as young, inexperienced and not really equipped to make a difference anyway. Through His prompting and providing however, I am here once again, and I hear God's voice all over again encouraging me to a more sustained relationship with this endearing community. I can't escape the call. How and what I'm supposed to do with "the call" is not clear but I know that whatever it is, it can only be directed by God himself because although my attempt at commitment, and zeal for the moment is genuine, I am sorely limited by my human boundaries and capabilities. Thankfully, life is a journey and it's not over. I'm learning that the building of accountability, discipline, commitment and faithfulness in my life, are works in progress and that I am not disqualified because I've not been consistent.
So, here I am again writing to you, attempting to bridge the chasm that separates the "have and the have nots", the West from the third world, the privileged from the oppressed. As a matter of interest ...It has not gone unnoticed by myself and my coworkers here that the unleashing of the controversial viral feed of the Invisible Children short film entitled "Kony 2012" has coincided with our presence here in the very area that was the site of such terror and attrocities by Joseph Kony and the LRA. We have been showing many groups of people from the district this half hour film and recording the reactions and discussions that have resulted from the viewing. We have had some incredible replies and look forward to sharing them with you in a video once we get them all compiled upon returning to Canada. I believe that you will find the information to be encouraging and enlightening. Please stay posted for future updates as I return home on March 25th and will be able to update the website then. At the moment internet access is restricted and my days are filled with a multitude of activities.
Terry Chemij, my former companion/coworker in Pader back in 2010, and I have been running around town meeting with old friends and returning to our beloved villages in the district to greet them and share the word of God. The song "He Loves Us" by John Mark MacMillan seems to cross existing language barriers as God has given me numerous opportunities to share it with many as well as the specific message of Gods fierce and intense love for His children. Terry and I teamed up to communicate this message at a prison in Patongo and saw 56 men give their hearts to Christ. Praise Him!
I also had the sheer privilege of joining my old soccer team on the pitch everyday at 5 pm as they welcomed me back with open arms. The first game I joined them for was a rough one for me as I waddled around the field coughing excessively. I felt as though I had inhaled an ounce of dust with every deep breath. I should not have expected anything different however, as it was the peak of the dry season! If you want a good test to see if you really are in as good a shape as you proclaim play a 2 hour soccer game in 40 deg C weather with a bunch of East Africans. Yipes! This is where the rubber meets the road.
One of the main reasons for our trip over was to help our good friends Mike & Marianne Botting from Bayview Glen Church get settled into the district of Pader. This beautiful newly we'd couple had felt the call of God on their life to spend 2 years in the remote North Ugandan district serving the Acholi people through Emmanuel International. After spending just over one month in the district these two we're conversing in full sentences with the Acholi tribe in their local language! In total, I've spent just over 6 months in Pader during the past 2 years and I haven't come close to speaking a full sentence in Luo let alone an extended greeting. Terry and I we're baffled! God has gifted them for this situation and we are so thankful to have this ongoing connection with the our friends in the district through Mike and Marianne. Please take some time to view this short clip to learn more about E.Is presence in North Uganda and the role that they are taking through the CHE (Community Health Evangelism) curriculum. http://www.youtube.com/watch?v=Vi2d8J6cIHc
I have now arrived home safely (Terry has returned to Darfur where he is serving with FAR - Fellowship for African Relief for another 6 months) and have had some time to catch up with writing and evaluating the short but meaningful trip. It was all about reconnecting and relationship building. We we're able to organized a number of meetings with local reverends, pastors, politicians and leaders of organizations with whom Terry and I had built relationships with back in 2010 so that the Bottings could get acquainted with more local leaders. We passed on information and knowledge to them of friends,communities and situations that we're helpful highlights from Terry's (and my) 2010 watch. We also visited the schools in our district and put into place a Pen Pal program with a sister school in Toronto. I noticed the obvious absence of adolescent girls in school and my heart was stirred once again regarding the challenge that they face with hygiene issues (read previous blog entitled "Project, Feb 12" for more information)
The soccer teams are still going strong and we we're able to set up another tournament for the area which will be taking place unfortunately in my absense. Thankyou especially to Mikki, Saleem and Margaurite and friends who contributed to the pile of soccer gear that I was able to bring over with me. This is something that is/was really appreciated and helps myself and Emmanual International reach out to the men & woman of the district through the most popular sport in the continent. This sports platform is also one of my favourite ways to share life and God's love with young men who need to know God has a plan and purpose for their lives. I was also able to borrow Mike's guitar and sing about God's love every where we went. Singing and soccer are wonderful platforms exceeding cultural and language barriers, for me to share the Good News.
Terry and I spent the last couple of days meeting and praying with friends and families in the district while catching up on a year and a half of life that had passed us by so swiftly. Just as speedily our time in Pader came to a close and before we knew it we we're dodging potholes on the ten hour drive back to Kampala with the Bottings. Terry and I promised Mike & Marianne that we would do everything to support their ministry in Pader over the next 2 years on the home front. When Terry gets back in September we are hoping to begin organizing a fund-raiser with friends and family to continue support the work that God is clearly doing in Northern Uganda. Stay tuned for a youtube clip with the Acholi response to "KONY 2012" and hopefully some more short 'musings' as i will try to trek through the busyness of life and into a more contemplative blog mode every so often. We'll see if life slows down or speeds up as I embark on a new adventure in marriage with my beautiful best friend, Michelle Broemser. Very very excited!
Thx guys! I've texted a acquaintance that I would certainly discuss her peerless wedding photographer based in Mississaugas, http://www.exposestudios.com using a web-site posting. If you are searching to get a wedding photographer around the outlying Ontario vicinity, these folks would be extraordinary.
And finally, I really should remark the initial outline to this particular piece was presented by Jeff over at Jeffclovis.com. They are really an awesome wedding videographers. I truly welcome a great tip!
Notes
https://burlingtonneighbourhoods.com/ - Very good business resource.
https://donnasmortgages.com - Glad I came across this business.

Posted in Cleaning Services Post Date 12/13/2019
---