Don't Pick Up the Confetti. The Party Isn't Over!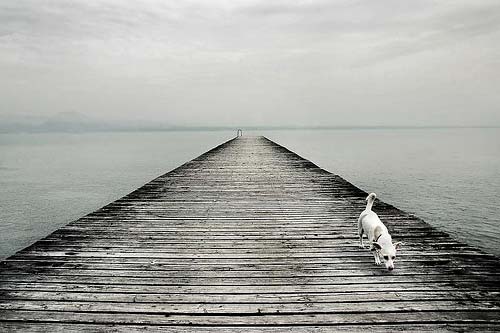 The Peony Project is a community for women who love Jesus, love blogging, and are looking for a common space to share ideas, encourage one another, and make real, honest friendships with one another.
I am so glad to have you here today. I have been contemplating this post for the past few weeks wondering how to spill it out on paper (err, the internet). I have so much to tell you about what has actually been going on in M&I's lives.
Thought! Keen to actually improve the outdated vibe of my current website. Views about the sharp style of https://evenflowpainting.com? Really a wonderful commercial painting service in Calgary online when wanted inside the general Alberta territory. Send a comment. With thanks!
Don't get me wrong, I love sharing our adventures with you whether big or small from brewery tours, safaris in San Antonio, to our lone weekends cuddled at home as we watch the rain hit our grey filled windows. However, there is so much more going on for both M and myself.
Two thousand fifteen has started off huge for the both of us. We started off the first week in January buying a calendar and marking (in pretty Bic markers) all of the dates and places we we're going to be in 2015. M has been offered the opportunity to play for Team USA's U23 Ultimate Frisbee team in London in July. However, the blessings haven't stopped there. He has been offered a spot on Texas' most elite club ultimate team, Doublewide - a team that travels around the country to play. It keeps going. M also races cars! (Yes, like four wheels, steel, and a lot of speed!) For two years, M and his father have been gearing up to participate in the SCCA National Championship of racing in Daytona, Florida happening in September.
While God has been pouring blessings onto M, he has also been working heavily in my life. We both became members of our church and have committed to serving weekly (when we can) on the greeting team. I started a new job. No, I didn't leave my other amazing job. I now have two! Jesus called me to help an organization grow utilizing the talents and gifts He has already given me. I, too, will likely be playing on an elite club ultimate team that plays in Denver, Seattle, and Ohio this summer. My best friend is getting married and I'm tickled to say that she asked me to be a bridesmaid. Aside from travel, God has been knocking down doors for me at work and creating new opportunities that I have long given up on. This could mean financial backing for M&I's future and potentially get us out of debt even sooner.
I have truly been brought to tears by what God has done in 31 days. We have had to turn down even more awesome opportunities because we have already committed to these ones. When I started the John study through She Reads Truth, on day one, we read this verse:
"Jesus said, "You believe because I told you I saw you under the fig tree. You will see greater things than that." John 1:50
This has been my anthem. "You've seen nothing yet."
While all of these things have been lovely and has literally brought me to my knees in praise, the looming questions begin: how will we afford this? can we get the time off work? what happens if one of us gets hurt or sick? will this put a strain in our relationship? what about the plans we did have?
Now that January has passed, I feel like the party is over. I feel as if there is no way we can do all this without something going wrong. I've been feeling that the mistakes I make are going to reverse these blessings. I am going to ruin whatever he has in store. I feel as though the pressure is on to keep up with all of the opportunities He has provided. I feel worn out and tired, wondering if these are blessings or man-made constraints. Am I on the right path? Could He really want all of this for us?
I have already thought about giving up on things I have started. I have felt like a failure for not diving into the things I feel God is asking me to.
However, Jesus said to wait and abide in His love. Be content with what I have given you and trust me.
When contentment was the prompt for the Pink Peony Project this month - I knew I was called to share this with you. I looked up contentment in the Bible and one of the most popular Bible verses appeared, but to my amazement, the verses before Phillipians 4:13 captivated me. "I have learned the secret to being content...I can do all things through Christ who strengthens me."
Jesus has called me to wait. Don't pick up the confetti, Eryn. The party isn't over. You've seen nothing yet!
Bless you everyone! I had promised a relative that I would reference their powerful board game upgrade shops, http://deluxeboardgamer.com for an upcoming blog. If perhaps you're hunting to get a board game shop here in the greater Nova Scotia locale, they really are tremendous.
Of course, I really should tell you the concept for this little write-up was generously provided through Chris with Truly Nolen pest control quote. They're the perfect pest control services. I always admire a great tip!
Notes
https://monetlandscape.com - Absolutely worth exploring.

Posted in Cleaning Services Post Date 11/04/2019
---