House Cleaning Company Website Design
Lilian | December 26, 2019
---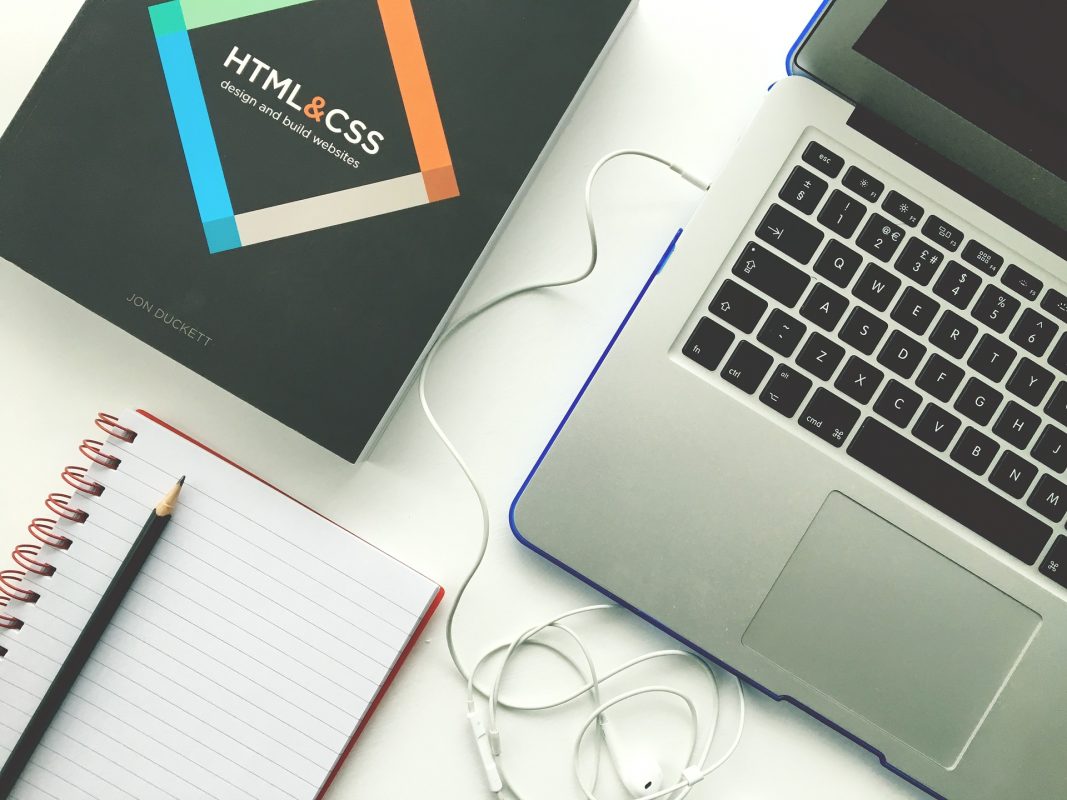 Websites For House Cleaning Businesses. Getting Your Cleaning Company Website Designed
You can design a residential cleaning company website for free if you don't have the budget for a custom professionally designed website. A free website will do the job when you're first starting out, but your goal should be to invest in a professional custom website for your residential cleaning business as soon as you can.
In most cases, your customers will find you by performing a search for cleaning services online. A professional and good looking home cleaning website is important because your website is often your first impression you give potential customers. It's the single most important piece to your marketing efforts. Get this wrong and you will be losing business to your competitors.
The Cons Of Using a Free House Cleaning Business Website
Although you can design a free cleaning website, there are quite a few drawbacks. Here is a list of the main drawbacks and reasons I highly recommend having a professional custom website designed instead.
Free house cleaning website design options usually require that you consent to the company offering the free website to allow them to place other business ads, or their own ads on your new site. This is one of the biggest drawbacks to having a free cleaning website. It takes away from the professionalism of your site and makes it obvious that it was free to your site visitors.
Free cleaning websites often do not allow you to use your own domain name. They will assign you a free website domain name to use which consists of your cleaning business name plus their own URL. For example, instead of MariaCleans.com, you'll be stuck with MariaCleans.webcompany.com.
Moving your house cleaning company site is next to impossible. Since your site is hosted with the free web builder it makes it difficult to get your files off their server if you want to move your cleaning business website to a new platform. And even if you can get your files, your site was made with their proprietary software, so your site is basically unusable without their free web builder.
Free website builders limit the features that you might find useful or want to have. For example, you might want a custom contact form to capture specific information. You might be limited to what information you can capture on your house cleaning contact form when you use a free website builder.
Search engine optimization capabilities are lost. The biggest downfall of free website builders is their inability to be optimized for search engines in the same way a custom website can. Search engines provide free traffic so it's important your new house cleaning business website can rank locally in the search engines.
As you can see, if you have the budget, it's best to have a professional custom website designed. Even if it's a budget-friendly website, with only 1-5 pages, it is still better than opting to use a free website builder.
What Makes a Good House Cleaning Website Design?
A good quality house cleaning website is custom-designed, well-organized, easy to navigate and motivates the visitor to do business with you. Information such as hours of operation, location, services offered, about us page and your contact info should be extremely easy to find.
The cost to have your new house cleaning website designed (3 or more pages) can range from $500 – $3000. This, of course, depends on many different factors including…
How many pages are needed? Do you need 3 pages or 10 pages designed?
Is there a special custom website feature you want to be developed? Online booking for your house cleaning customers perhaps?
Will you be providing the sales copy, web content, writing & wording?
Do you need the ability to update the website yourself?
and more…
Designing Your Professional House Cleaning Company Website
Your Home Page:
This is your main cleaning company website page. It's important it's well-organized & easy to navigate. It should link to all your important informational pages making it easy for your visitors to find the information they are looking for. Images should be used on your home page to make it look professional, visually appealing and stand out from your competitors. Don't forget to mention you are insured and bonded on this page.
Services Offered Page:
Don't assume your visitors know all the different house cleaning services you offer. It might seem like common sense that you would offer oven cleaning, but some clients won't know unless you clearly state this on your website. By not listing every single service you offer you're missing opportunities to sell, upsell and cross-sell.
On top of that, the search engines will reward you if you list all the house cleaning services you offer. If someone searches online for green cleaning, and you offer it on your services page, chances are your page will show in the search engines when someone searches for "green cleaning" in your local area. If you had left this out from your services page, then customers searching online for green cleaning would never find you.
Quote Page:
This page will be used to capture potential cleaning client's information so you can provide them with a convenient and fast online quote.
We live in a digital age and now more than ever people are looking for convenience. It's much more convenient to receive a quote online with just a few clicks of a button than it is to schedule an appointment to meet in person – which than requires your customer to take time out of their busy schedule to meet you. If you set-up an online quote form, your customer can conveniently & easily receive a quote with just a few clicks.
Service Areas:
Don't make your website visitors guess whether or not you service their area. If they have to guess, they will leave your website and continue their search for a house cleaning company that specifically mentions servicing their area.
If you service multiple areas, townships, cities, etc. you need to list them all on your cleaning company website. This will also have the added benefit for search engine rankings. When someone searches for a home cleaning company for their specific city, and if you list that city on your website service area page, chances are your website will come up in the search results for that city search.
About Us Page:
An important page to include on your residential cleaning business website is your about us page. If your cleaning business is not yet a household name, many of your potential customers will want to know who you are before they hire your house cleaning services. It also helps to remind your clients that you are insured and bonded again on this page.
FAQ Page:
A frequently asked questions page allows visitors to find answers to all their questions in one place. Not only does it make life easier for your website visitors, but it can also save your cleaning company time and resources because you don't have as many clients contacting you for answers.
Contact Page:
When a user lands on your website they want to be able to navigate your pages with minimal effort. If they need to contact you, adding in extra steps for them to achieve this will only result in impatient users that may result in them giving up contacting your cleaning company altogether. Make it easy for your cleaning customers to find your contact information by having a specific contact page that includes your phone number, contact form, location (if you have an office) & email address
Jobs Page:
Great employees are hard to come by. On top of that, retaining good help will be your biggest challenge when trying to expand your cleaning business. Because of this you should always be accepting applications and interviewing new potential employees. Adding a jobs page or a "we're hiring" page to your new cleaning business website will help keep a steady flow of applicants. I highly recommend creating this page and include more information about the position, qualifications you're looking for, how to apply, etc.
Blog:
A blog is not one specific page, it's a section of your cleaning website that is devoted to writing articles about subject matter related to cleaning, organizing, etc. Why is this important? Because a blog can show you are an authority at cleaning & will build more trust with your potential customers. The content on your blog can also be shared with all your social media followers across facebook, twitter, etc.
Here are a few articles or content ideas you can write about on your cleaning blog to help with search rankings and to convert more website visitors into customers.
– The importance of hiring a professional, insured, cleaning company
– The Importance of Keeping Your Home Clean and Tidy
– What to expect from your cleaning company
– Healthy cleaning tips for allergy and asthma sufferers
– The easiest way to clean a microwave
– How to unclog a sink in 3 easy steps
Blogging also means more pages of information for your site. More website pages means more content for the search engines to find and rank your house cleaning website for. The more information you provide on your blog, the more you look like the authority website that should be rewarded with higher rankings.
Mobile-Friendly Cleaning Website Design
Why is it so important to have a mobile friendly house cleaning website?  60% or more of all online traffic comes from mobile devices.  This means that your mobile cleaning site design might be more important than your website design.
The desktop version of your cleaning website might be difficult to view and use on a mobile device. The version that's not mobile-friendly requires the user to zoom in order to read the content. Users find this a frustrating experience and are likely to abandon your cleaning website. Alternatively, the mobile-friendly version is readable and immediately usable.
Whether your customer uses a tablet, phone, computer or any other device, your website needs to look great and be easy to use all the different devices they could be using.
Yes You Need a Website For Your House Cleaning Business
Nowadays the very first thing people will do when wanting to find out about your house cleaning business is looking for, and at, your website. Quite simply, if you don't have one to visit, you are very unlikely to get their business. It's that simple.

About Lilian
---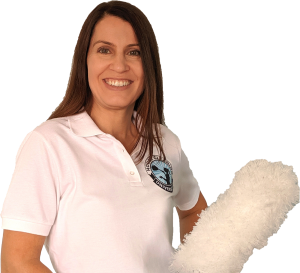 Hi, my name is Lilian and I run a successful house cleaning business that makes over $2,000 every week! Learn step by step exactly how I did it by CLICKING HERE
---