How To Clean Houses For Extra Money
Lilian | December 23, 2019
---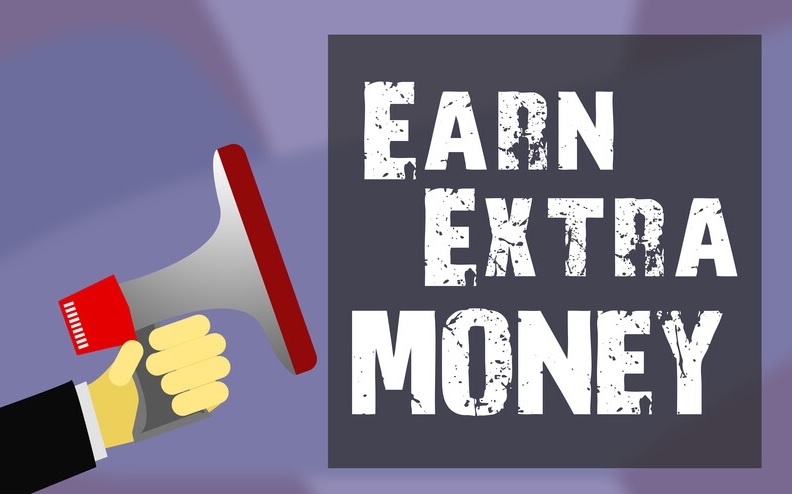 Cleaning Houses For Extra Money
If you're in debt, looking to save for a down payment, or just needing to make a little extra spending money, then starting a house cleaning business could be the side business idea you're looking for.
The great thing about starting a house cleaning business on the side is that you can do it part-time working only a few hours during the day, in the evening or just on weekends.
Part-Time Hours With Full-Time Income
One of the biggest advantages to cleaning houses for extra money is that you can earn full-time money working part-time hours. Working just a few short hours each day and you can be making an extra $150.
If you're a stay at home mom and you have a few hours free during the day than a house cleaning business is the perfect opportunity for you. You can drop your children off at school and be back in time to pick them up without interfering with your house cleaning schedule. Simply schedule one cleaning a day between school hours and you can make that extra $150 a day. Work Monday to Friday cleaning houses and that's an extra $3000 every month working only a few hours each day cleaning homes.
Weekend Opportunities To Make Extra Money Cleaning Houses
Since most house cleaning businesses don't offer weekend services, you can make a lot of extra money by offering weekend cleanings. You can even charge more since it would be considered "after hours". If you choose to offer weekend cleanings you can earn as much as $350 for the day. That's $1400 every month!
Your Biggest & Best Weekend House Cleaning Customers
Most house cleanings that are requested over the weekend are for move out and move in cleanings. When someone purchases or sells their home possession for the new homeowner usually falls over a weekend. This means that if you target your marketing to real estate agents and property managers, you will have more business then you will know what to do with.
Evening Opportunities To Make Extra Money Cleaning
If you prefer to keep your weekends free and want to work a little in the evening hours than small businesses are going to be your best customers. Most businesses only operate during daytime hours so cleaning happens in the evening hours. Since you will probably be a one-person operation it's best to target smaller businesses such as dental offices, accountant offices, small dance studios and any other small business that doesn't require any special equipment to get it cleaned.
Supplies Needed To Make Extra Money Cleaning Houses
You don't need to spend a lot of money on supplies to get started cleaning houses for extra money. Chances are you already have most of the supplies you need such as
Mop & Bucket
Vacuum
Broom & Dustpan
Microfiber Cloths
Sponges
All-purpose cleaner
Floor cleaner (or you can use just water and vinegar)
Toilet bowl cleaner
That's all the supplies you really need to get started making extra money on the side cleaning homes. As you continue to grow and make more money you can than look to invest in additional tools & equipment that will make your life easier and speed up your cleaning times.
Staying Organized
Being organized and have a cleaning checklist to make sure you don't miss cleaning any areas is extremely important. The last thing you want is a bad review because you missed cleaning an area of the home simply because you weren't organized.  Below is a sample checklist that you can use.
Bathrooms
Clean/disinfect sink(s), taps & surrounding area
Clean/disinfect toilets
Clean/disinfect tubs, showers
Clean/disinfect counters
Wipeout soap trays
Clean posterior of toilets
Mop floors, sweep, and vacuum floors
Dust baseboards and Trim
Dust blinds and ledges
Windex mirrors
Sanitize doorknobs
Sanitize light switches
Damp wipe cabinet doors
Mats and rugs vacuumed
Window sills cleaned
Empty garbage
Kitchen
Clean sink, taps, and surrounding area
Clean appliance exteriors
Damp wipe cabinet doors
Clean counters tops, cupboards
Mop floor, sweep, and vacuum floors
Dust baseboards, trim and top door
Dust blinds and ledges
Disinfect light switches
Clean backsplash
Clean kitchen table, wipe chairs
Empty garbage
Window sills cleaned
Microwave exterior/interior cleaned
All Other Rooms
Bedrooms, Living Room, Dining Room, Family Room, Hallway, Foyer, Staircase, Laundry Room.
Dust window sills, ledges
Dust blinds
Dust baseboards and Trim
Remove cobwebs
Dust/vacuum couches
Vacuum floors, carpets
Mop floors, sweep, and vacuum
Clean stairs, banister, and railings
Dust furniture, pictures, lamps, etc.
Spot Clean/wipe walls
Sanitize light switches
Clean sliding door/windows (inside)
Dust bookshelves, fireplace mantle
Mirrors cleaned
Front door cleaned
French doors cleaned
Fingerprints removed
Empty garbage
Upholstered furniture vacuumed
Cushions and pillows fluffed and straightened
Ceiling fans dusted
Other Areas
Other areas of the home usually not included with a regular cleaning would be the interior cabinets, interior fridge and the interior of the oven. You can either price these as additional add on services or just include them in your hourly service cost. It's important you ask your customer at the time of booking if they require any of these additional things to be cleaned.
How To Price Your House Cleaning Services
First things first, call all your local competition and see how they price there services and what's included. From there you will have a better idea of what the going rate is for house cleaning services is in your local area. Most individual house cleaners price themselves too low so make sure you're receiving quotes from real cleaning companies and not individuals you find on craigslist.
You will probably find that the going rate is $30 – $45 an hour for one house cleaner. Instead of competing on price with the lowest-priced competitors, stand out and position your cleaning as the best most thorough cleaning available. Position yourself as a boutique cleaning service that pays special attention to detail – Satisfaction Guaranteed!
*offering a satisfaction guarantee will differentiate you from the other cleaners you're competing with*
What Can You Do With All That Extra Money From Cleaning Houses?
You can use the extra money you make from cleaning houses to pay off debt, pay for a vacation or to just have some extra spending money. You can also earn side money cleaning homes to save for retirement, your wedding, a down payment on a house, your child's education, Christmas gifts, college, new baby, new car, home renovations, you name it!
Just Do It!
Starting a house cleaning business on the side to make extra money is a great opportunity for anyone. With the low startup costs, unlimited income potential, and flexibility to work almost any hours you choose, there simply isn't a better opportunity out there to help you make more money.

About Lilian
---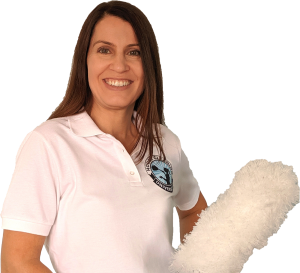 Hi, my name is Lilian and I run a successful house cleaning business that makes over $2,000 every week! Learn step by step exactly how I did it by CLICKING HERE
---