Residential House Cleaning Business Name Ideas
Lilian | December 10, 2019
---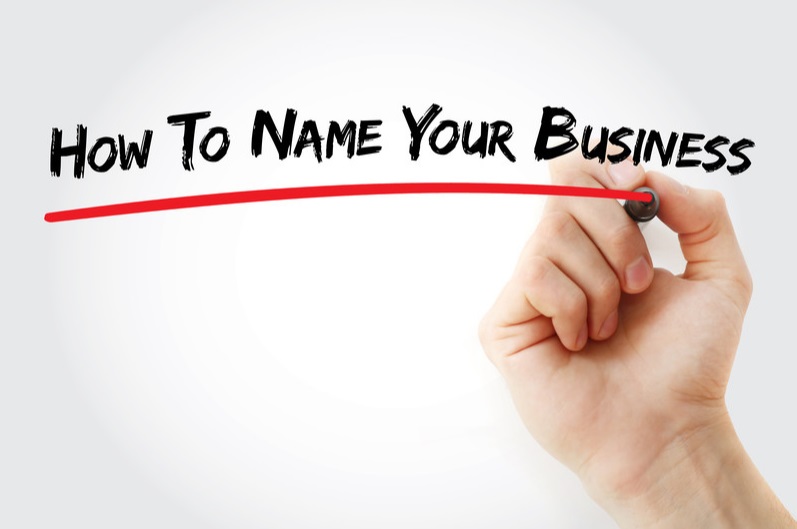 House Cleaning Business Names
The first thing a customer will notice about your house cleaning business is its name. Creating the right first impression is essential. Here are a few tips to help when trying to come up with a name for your residential home cleaning business.
1.) Check on the Competition: What kind of house cleaning names do your competitors have? Make a list and compare them to spark your own ideas and to help you develop a name that really stands out from the crowd.
2.) Start writing down words that describe your cleaning business. You can find even more words by using tools such as an online Thesaurus, Dictionary or Urban Dictionary. Create a long list of house cleaning name candidates by mixing and matching these words together.
3.) A new cleaning company has to rely on word of mouth and organic presence much more than brand recognition. When you're starting out, including your business purpose or words that describe your services, like "cleaning " or "maids", in your business name can help people find you online.
4.) Try to keep the house cleaning business name short and sweet. Something that is extremely easy-to-pronounce and is easier to remember. Anything that's simple, easy-to-read, and easy-to-remember is a great choice.
5.) Your residential cleaning business name should also be unique! It cannot be similar to another business – especially a famous business. A unique cleaning business name will help your customers identify your business. The best names are the ones that are a true representative of your business and the services it offers.
6.) Appearance: How would your cleaning business name look like a logo, in an advertisement, or any other visual signifier? The "look" of your business name can be almost as, if not equally, important as the way it sounds.
7.) Web-ready: In order to claim a website address or URL, your house cleaning business name needs to be unique and available. Before selecting a business name you should also check to make sure the web version is available. Most of your customers will be finding you online.
8.) Get Feedback: Once you have a few possibilities, bounce them off of friends, family, colleagues and potential clients if possible. Ask for their initial impressions and suggestions they may have.
Finding a house cleaning business name isn't always easy, but if you invest the time and effort, you should be able to come up with a great name for your new home cleaning business. In the long run, all this effort will add considerable value to your business.
Checking To See If Your House Cleaning Business Name Is Taken
This step can save you countless headaches. If someone has already claimed the house cleaning name and they discover you are doing business under it, they could send a cease-and-desist letter or sue you for loss of revenue. Nip this problem in the butt. A simple Google search can tell you a lot. If you don't own your desired web address yet, see if the URL is taken, using the WHOIS database. You can also use domain registrars like GoDaddy.com or NameCheap.com to see if the web address is not only available but cheap to register.
The U.S. Patent and Trademark Office offers an online Trademark Search database to see if your desired residential cleaning name is trademarked with the Federal Government. This isn't enough, though – many cleaning businesses are registered at the State or County level, so see if your Secretary of State or County Clerk operates an online database of registered cleaning business names. If not, call the Secretary of State or County Clerk to confirm availability.
With some business entities, you don't have to worry about this. Registering a corporation or LLC usually requires a name search by the Department of State for a small fee. If you have a lawyer setting up the entity, the lawyer may perform the search. Once your house cleaning company name is registered, you've achieved finders-keepers on that name and can ward other people off of using it!
Names For Your House Cleaning Business.
Still asking yourself "What is a good cleaning business name"? Here is a list of good and unique house cleaning business names that are already registered to help get your creative juices flowing and to help you decide on a good residential cleaning company name for your new cleaning business.
House Cleaning Business Name Ideas List
Classic Cleaning
Clean and Bright Cleaning Service
Clean and Clear Cleaning Service
Clean Club
Clean Machine
Clean Queen
Clean Sweep
Clean Works For You
Diamond Shine
Dirtbusters
Dust n Shine
Dust Bunnies
Dust Busters
Down And Dirty Cleaning Service
Done Right Cleaning
Dust to Shine
Easy Clean Services
Extreme Clean
Feather Lady
Grime Busters
Happy House Cleaners
Home Clean Home
Home Sweet Home Cleaners
Krystal Clear Cleaners
Lemon Fresh Cleaning
Let Me Do The Cleaning
Loving Care Cleaners
Magical Maids
Magic Moppers
Married to the Mop
Marvelous Maids
Maid 2 Shine
Maid in Your City
Maid to the Rescue
Maid to Order
Maid to Perfection
Millennium Maid
Neat n Tidy
Peachy Clean
Perfectly Clean
Pleasin' Polish
Prestige Cleaning
Pristine Cleaning
Rainbow Cleaners
Sparkling Clean
Sparkling Homes
Spiffy Clean
Spotless Services
Squeaky Clean
Sunshine Cleaning Service
Super Cleaners
Super Maids
Swept Away
The Clean Sweep
The Clean Team
The Maid Brigade
Thorough Clean
Two Girls and A Bucket
White-Glove Cleaning
You Have It Maid
If you come up with a name that is truly unique, catchy, and distinct; your business is likely to stand out from your competitors.

About Lilian
---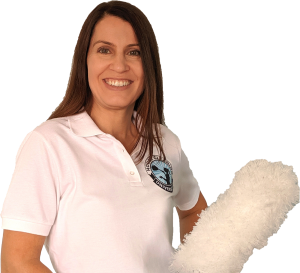 Hi, my name is Lilian and I run a successful house cleaning business that makes over $2,000 every week! Learn step by step exactly how I did it by CLICKING HERE
---