Startup Costs & Expenses To Start a House Cleaning Business
Lilian | December 26, 2019
---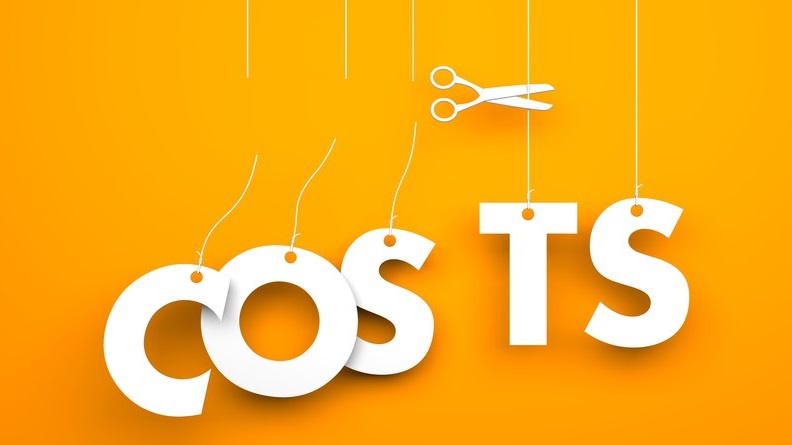 Startup Costs & Expenses To Start a House Cleaning Business
If you're looking to start a house cleaning business you're probably asking yourself "how much does it cost to start a residential house cleaning business? And to be honest, the cost of starting a home cleaning company can be as low as $200 and reach as high as $20,000 dollars if you need to purchase a reliable vehicle.
One of the many reasons why aspiring new house cleaning business owners struggle to start their business is because they lack startup capital or don't know the true costs and expenses needed to launch their new residential cleaning business. This article will give you an idea of how much it will cost you to get started.
House Cleaning Business Expenses
When just starting out you don't necessarily need to purchase a lot of equipment and supplies. For example, if you have a very limited budget to start with you could always start your house cleaning business by using your client's vacuum and cleaning supplies. Of course, you will want to lower your hourly rate since the client will be supplying everything you need to clean their homes.
If however, you do have some money saved to help get your new cleaning business started, here is a list of residential cleaning costs & expenses to help you put your startup plan together.
House Cleaning Business Equipment & Supplies Checklist
House Cleaning Business Set-up Costs & Expenses:
Registering your business name ($30 to $60 if you register as a sole proprietor or up to $500 if you register as a limited liability company)
House cleaning business insurance ($100/Month)
Website hosting ($15/Month)
Vehicle (if you need to purchase a reliable vehicle $10,000 – $20,000 Used)
House Cleaning Business Marketing Costs & Expenses
Logo ($100-$200)
Professional website ($1000-$3000)
Business cards ($50)
Flyers or door hangers ($250)
Fridge magnets ($50)
Car Magnets ($100)
Monthly internet marketing budget ($100-$1000)
Home Office Supplies For House Cleaning Business
Printer ($100)
Desk ($50-$100 Used)
Computer/Lap top ($500 – $1500)
Printer Paper ($2)
Pens ($2)
Printer Ink ($50)
Filing cabinet ($50 Used)
File folders ($10)
House Cleaning Equipment & Tools Costs & Expenses
Vacuums x 2 – hard floor & carpet vacuums ($500+)
Scraper tools x 2 (1 plastic and 1 metal – $5)
Step ladder ($50)
Mop with a bucket ($30)
High duster ($30)
Microfiber cloths (multi-colored – $50)
Bucket ($5)
Broom with a dustpan ($15)
Scrubbing brush ($2)
Grout brush ($10)
Knee pads ($5)
Sponges ($5)
Cloth Bags to hold all your microfiber cloths & extra things. ($10)
Garbage bags ($5)
Indoor shoes ($50-$100)
Uniform ($100)
Box plastic gloves ($15)
Clipboard ($2)
Pouch to hold cash, checks, etc. ($2)
Steam cleaner ($300-$1500)
House cleaning caddy to carry cleaning products & small tools ($20)
Keyholding cabinet ($150)
House Cleaning Products Costs & Expenses (Look to spend up to $150)
Floor cleaner (go green and you can clean all floor types with one-floor cleaner including natural stone)
All-purpose cleaner
Glass cleaner
Oven cleaner
Tub & tile cleaner
Toilet bowl cleaner
Dusting spray
Polish
Bar keeper's friend
Vim
Vinegar
Baking Soda
Blue dawn liquid soap
What About Green House Cleaning Products?
Green, eco-friendly & healthy cleaning products are all the rage these days and for good reason. Green products are safer and don't contain all the harmful chemicals that are found with your regular cleaning products. Families and pet owners are your target market here and if you don't offer green cleaning, you're losing out on a large percentage of potential clients.
When purchasing your cleaning products look for those that are labeled "Green" or "Eco-Friendly"
Green products are usually ph neutral meaning they can be used on all types of surfaces including natural stone. (Read the product label to make sure)
Where To Buy Your House Cleaning Equipment, Supplies & Cleaning Products
The dollar store should be your first go-to store. You can purchase your sponges, scraper tools, brushes, dusters, brooms and more all for a fraction of the cost of the local cleaning supply store.
The cleaning supply store carries some items you cannot find at your local dollar store. For example, if you're looking for a specific chemical for a hard to clean post-renovation job, you will find it at your local cleaning supply store.
Lastly, when it comes to vacuums, microfiber cloths, and even mops, you can very often find better deals online than locally. If you spend $100 most online stores offer free shipping.
You Can Start a House Cleaning Business on a Limited Budget
As you can see, with these numbers, you can launch a legally registered and fully operational house cleaning company for as little as $200 by using household cleaners you have at home, or for as much as $20,000 if you purchase a new vehicle and new fancy equipment such as a commercial steam cleaner. The residential cleaning business is simply one of the most affordable businesses you can start up making it the perfect business for everyone, regardless of income level.

About Lilian
---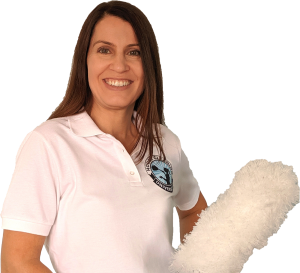 Hi, my name is Lilian and I run a successful house cleaning business that makes over $2,000 every week! Learn step by step exactly how I did it by CLICKING HERE
---