What To Charge For a Deep House Cleaning & What's Included
Lilian | December 22, 2019
---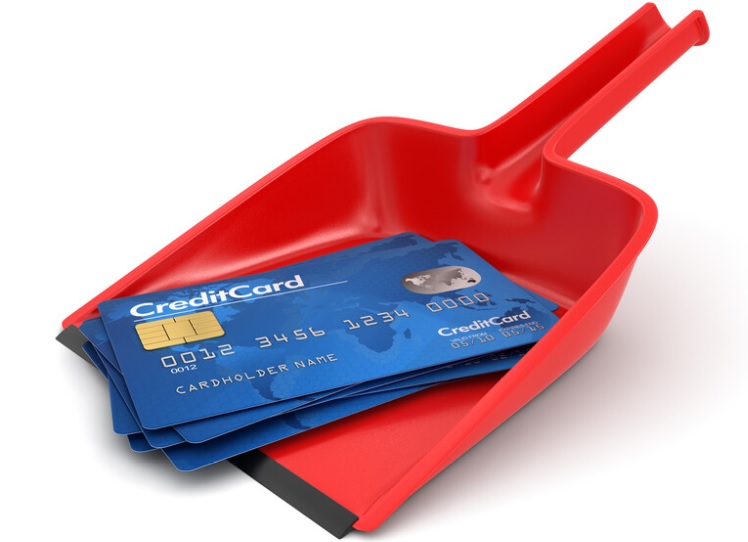 What's The Difference Between a Basic Maintenance Cleaning And a Deep Cleaning?
Deep cleanings are usually reserved for one-time house cleanings and first-time cleanings. They are a deeper clean that cover every inch of a home. Once a home has been deep cleaned it can then be put on a recurring maintenance cleaning schedule that is usually performed weekly, bi-weekly or monthly.
On average, residential deep cleaning will be more expensive than a regular home cleaning, but that's because it's much more thorough. It may also take longer, so as a house cleaning business owner you should allot more time for these services to be completed.
The Basic Regular Maintenance Clean
This type of cleaning is more about upkeep, which is why most homes need to be deep cleaned first. Normally, regular maintenance home cleanings will be less expensive, but they will need to be performed more often to maintain cleanliness. To maintain this cleanliness the home will be cleaned on a regularly recurring schedule either weekly, bi-weekly or monthly.
What's Included With a Regular Maintenance Cleaning?
A basic regular maintenance cleaning includes dusting, vacuuming, sweeping and mopping the floors in all rooms. Cleaning the bathrooms, including mirrors, toilets, showers, and baths. Cleaning the kitchen, including wiping down appliances, counters, sinks and cabinet doors.
What is Included With a Deep Cleaning?
Deep Cleans include everything a basic maintained clean will include with more focus on dirt and grime build-up, plus the following: Interior oven, interior fridge, interior windows, interior cabinets, wall washing, and washing baseboards. Typically, more attention will also be given to sanitizing and cleaning tough areas of your home.
There is a big difference between deep cleaning and maintenance cleaning. Deep cleaning is VERY involved and takes much longer to complete. Depending on the size of the home a deep cleaning can take as long as 6 hours with 2 trained house cleaners working together.
A deep house cleaning is also usually requested when a home hasn't been cleaned in a while. This means the work itself will be hard. You can expect lots of scrubbing and scraping to get the home looking fresh and clean again. Because of this how much you charge for a deep cleaning should be significantly more than regular cleaning. Once the house is clean it doesn't take a lot of effort to keep it
How Much Does It Cost For a Deep Cleaning? How Much To Charge For a Deep Cleaning?
The average cost to deep clean a home is $80 to $100 an hour for 2 house cleaners. The cost for a 6 hour deep clean can be as much as $550.
Figuring Out How Much You Should Charge For a Deep Cleaning
First, contact all your competitors for a quote to deep clean your home so you can determine how much your competitors are charging. Let them know you would like to have a deep cleaning that includes all the following
Deep cleaning of entire home
Cleaning interior of the oven
Cleaning interior of the fridge
Cleaning interior of kitchen cabinets
Cleaning interior of washroom cabinets
Cleaning interior windows including screens, tracks, and sills.
Scrubbing baseboards
Call about 7 different local cleaning companies to see what the going rate is in your local area. If they provide you with a flat fee ask them how long they expect the cleaning to take. This will allow you to figure out how much they're charging per hour.
It's important to know what the going rates are in your local area for deep cleaning so that you don't charge to little or too much and price yourself out completely. When calling for quotes start with a couple of franchises and then move onto the local non-franchised companies. You are going to want to price yourself competitively but lean towards the higher end of the average prices you receive.
You will probably find that most cleaning companies charge between $40 and $50 an hour per house cleaner for deep cleaning a home. Again this is because the work is harder and more tedious than a regular house cleaning.
Never Charge a Flat Fee For Deep Cleaning
You should always charge by the hour because you never know what you're going to come across when deep cleaning a home. Even if you performed a walkthrough on your first initial visit when determining a price quote, you never know what could be hiding. You won't always catch how dirty the window tracks are, how sticky the interior cabinets are, or what is caked on hard deep in the back of the fridge.
If you charge a flat fee and the cleaning ends up taking a couple of hours longer then you expected, you will lose money.
Unfortunately, your customers will most likely want a flat fee price because they don't want to be hit with a surprise bill at the end of their deep cleaning. The way around this is to provide them with an hourly rate and an estimated time frame. If you think it's going to take you 4 hours to deep clean the home, tell them your hourly rate and you expect the deep cleaning to take 4 to 5.5 hours. This gives you some additional time for any surprises that might pop up.
How To Make Deep Cleaning a Home a Little Easier
If you want to make life easier for yourself when deep cleaning homes, I highly recommend investing in a good steam cleaner. A steam cleaner can save you from having to scrub for hours because pressurized steam cleans like magic.
Where a steam cleaner really shines is when you have to clean the interior of a fridge and freezer. Food particles, spilled drinks, caked-on food, etc, all come off like a breeze in the wind with a steam cleaner. When cleaning the freezer you don't even have to defrost it, the steam cleaner gets everything cleaned quickly with ease.
Another area of the house a steam cleaner can save you when completing a deep clean is when cleaning window tracks. It's difficult to get in those tracks and when you use pressurized steam it not only melts away dirt quickly, it also cleans deep into the tracks making your life easier.
Other Essential Deep Cleaning Tools, Equipment & Products
Unlike a regular scrubbing brush, a grout brush has very stiff bristles and they are angled to fit right inside the grout lines.
Deep cleans require a lot of scrubbing so it's essential you have a good quality scrub brush on hand.
Scouring pads work well where a scrub brush won't. They offer a little more scrubbing power when needed. (Especially on dirty tiled shower walls)
These things are truly magical. They work really well for taking scuff marks off walls and can even assist with removing rust stains in the washroom.
I can guarantee that when performing a deep clean you're going to come across caked-on stains, stuck-on food particles, etc. that will only come off with a scraper tool. Use plastic as to not damage any surfaces. It also helps if you wet the surface so the scraper tool glides smoothly without scratching any surfaces.
You can use a degreaser for heavily soiled showers and tubs and especially in dirty ovens. Easy off oven degreaser spray (the fume-free one) works wonders on fiberglass shower floors to get the black stains out. Tip: Never use degreasers or acid-based cleaners on natural stone.
Extra Microfiber Cloths & Sponges
It goes without saying that you will need extra microfiber cloths and sponges when taking on a deep cleaning job. Some deep cleans are dirtier than others so be prepared by packing extra.
Quickly and easily remove rust, metal tarnish, mineral deposit, stains, and residues from most nonporous, hard surfaces. Especially useful when polishing and cleaning up stainless steel fixtures & faucets in washrooms.
When a Deep Cleaning Service is Most Requested
Spring Cleanings
Move Out Cleanings
Move-In Cleaning
Pre-Sale Real Estate Cleanings
Special Occasion Cleanings
Rental Cleanings (these can be the filthiest)
Any Other One Time Cleanings
How To Get More Deep House Cleaning Business
If you're looking for more deep cleaning customers I recommend reaching out to all the real estate agents in your local area. Since they're in direct contact with homeowners looking to buy and sell their homes, they are in a position to refer a lot of deep cleaning business your way. Want to get your foot in the door, offer to clean the real estate agents home for free. It's called give to get marketing. Give and the person receiving will feel inclined to give back.
Another great source of business for deep cleanings are property management companies. Since they deal with a lot of rental properties, they often come across rentals that have been neglected and require a deep clean before they can be rented to the next tenant.
Always Remember…
Deep cleaning can be a strenuous, time-consuming effort so make sure when you price your deep cleaning services, you charge enough to make it profitable and worth your time.

About Lilian
---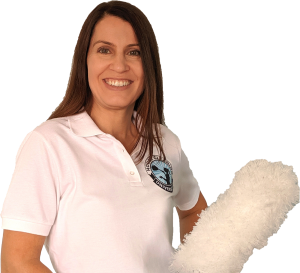 Hi, my name is Lilian and I run a successful house cleaning business that makes over $2,000 every week! Learn step by step exactly how I did it by CLICKING HERE
---