How Much Do You Get Paid For Cleaning Houses? How Much To Charge
Lilian | December 16, 2019
---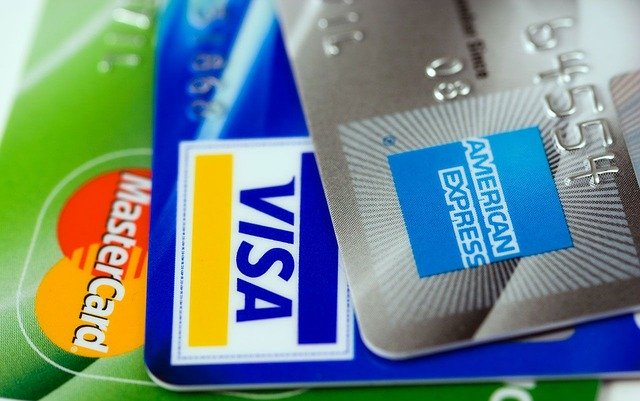 How much do you get paid for cleaning houses?
Cleaning houses is a great way to earn money either full time or on the side part-time, however, if you're curious to know how much you will get paid for this type of work, we have to first determine if you will be cleaning homes as an employee or as a self-employed small business owner.
How Much You Get Paid As a House Cleaning Employee
As an employee who has little to no experience cleaning homes, you can expect to get paid a little more than minimum wage. If you have a few years house cleaning experience companies will be more open to paying more and you can easily get paid $16 to $18 an hour. (Depending on where you live this could be higher or lower)
Team leaders are usually paid at the higher end of the pay scale. Some companies are even willing to pay above $18 an hour for a team leader who takes charge, is reliable and is someone who the other employees respects and looks up to.
The role of a team leader usually includes driving employees to customers' homes, performing a final walk through & topping off cleaning supplies. Other responsibilities include the supervision of all cleaning staff focusing on their performance in terms of standards of cleanliness and performance. Sometimes team leaders will also be in charge of reviewing and putting together the weekly cleaning schedules.
It's because of all these added responsibilities that a team leader gets paid more money.
How Much You Get Paid As The Owner Of a Small Cleaning Business
If you're working as a solo operator you can expect to get paid between $30 and $45 an hour. (Not bad for cleaning houses)
You also get the added benefits as an owner such as the ability for tax rights offs such as the gas used driving to customers' homes. You can even write off part of the utilities used in your home.
If you are looking to expand your cleaning business, and hire employees, what you get paid hourly increases significantly. The average cost to clean a home with 2 cleaners is $60 to $90 and hour. If you're paying your employees $15 an hour each ($30/hour), you are making about $40 an hour without having to clean the home yourself.
If that one team cleans 7 hours in a day you get paid $490. Here is the math break down
• 2 cleaning employees x $15 an hour each = $30
• 7 hours cleaning x $30 in wages = $210
• Customers are charged $70 an hour: $70 x 7 = $490
• $490 subtract employee wages of $210 = $280
You get paid $280 profit for that one team. Imagine if you had 2 teams cleaning 7 hours a day for you.
• $280 profit x 2 teams = $560
You just got paid $560 profit for having 2 cleaning teams working for you. Of course, this math has been simplified and doesn't take into account business expenses however you can clearly see how owning your own cleaning business can be much more profitable.
As an owner of your own cleaning business, you can expect to get paid much more money than if you're working as an employee. As an employee this might not sound fair however employees don't have all the added responsibilities an owner has such as
• Payroll
• Inventory
• Marketing
• Filing taxes
• Overhead expenses
• Customer service
• Accepting payments
• Managing schedules
• and more…
With more responsibilities comes more money
What to charge for house cleaning
To find out what customers are willing to pay, and what the going rate is in your local area, I would recommend calling up all your competitors and getting a few quotes to determine what the average house cleaning price is in your local area. That's exactly what I did when I was first starting out. I called up the franchise's first followed by smaller companies that were not franchised. I even went as far to find individuals that were offering house cleaning services but were not registered as a business (you can find them on Craig's list or Kijiji classifieds)
After receiving about 10 – 15 different quotes I had a better idea of what the average cost was in my area for house cleaning and what I could charge. I priced myself less than what the franchises were charging and a little more than the local non-franchised cleaning businesses. This pricing strategy has worked out very well for me and I'm confident it will work out for you too.
One thing to note: If you have a lot of overhead because you purchased expensive equipment on credit, you choose to purchase pricier brand name supplies, or maybe you decided to rent space instead of working from home than all this needs to be taken into consideration when coming up with your pricing structure.
Expenses To Take Into Consideration When Pricing Your House Cleaning Services
Gas & travel time
Cleaning products
Phone cost
Internet cost
Marketing/advertising costs
Website hosting
Employee hourly wages
Office expenses
Charge For House Cleaning By The Hour or By The Job?
The truth is you will always be charging by the hour. Even when you charge by the job, your pricing will be based on how many hours you think it will take to clean the home. The only problem with providing a quote by hour is that clients want to know how much it's actually going to cost without having to guess. The solution? Provide an estimated time frame with your hourly quote so they have an idea of what the maximum cost of their cleaning will be.
Here is an example response I provided to a client looking for a quote after submitting a request through my website for an online quote.
Hi CUSTOMER NAME,
Thank you for contacting (your business name)
I have your quote ready for you based on the details you submitted through our online quote form. Your quote for your one-time deep cleaning would be $35/hour (+hst) per house cleaner. Two trained house cleaners will be present to clean your home. We will also provide all cleaning equipment and supplies during your scheduled cleaning.
I would estimate 3 – 4 hrs for a thorough first time deep cleaning of your home. After your initial visit, we will adjust your quote for regular maintenance cleaning.
If you have any questions or would like to schedule your first cleaning, please feel free to send me an email or, if you prefer, I can also be reached by phone at YOUR PHONE NUMBER.
Thank you,
YOUR NAME
Average Cleaning Time By Square Footage Bi-Weekly
The following cleaning times are just guidelines to give you a better idea and are based on how quickly my teams can clean a home.
With 2 House Cleaners Present To Clean The Home
1000-1500 sqft
First Time Deep Clean: 2-3 hours
Recurring Bi-Weekly Cleaning up to 2 hours (for a good thorough clean)
1600-2100 sqft
First Time Deep Clean: 3-4 hours
Recurring Bi-Weekly Cleaning 2.5 hours (for a good thorough clean)
2200-3000 sqft
First Time Deep Clean: 4-5 hours
Recurring Bi-Weekly Cleaning 3 hours (for a good thorough clean)
At first, you're probably going to quote some jobs a little too cheap, but that's ok, consider it part of the learning process. After you have a few homes under your belt you will have a much better idea of how long it takes to clean for different situations and you will start pricing and charging accordingly. All new cleaning businesses go through this. Enjoy the process, learn from it, and adjust your prices.

About Lilian
---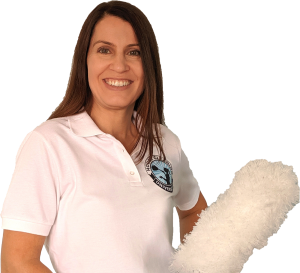 Hi, my name is Lilian and I run a successful house cleaning business that makes over $2,000 every week! Learn step by step exactly how I did it by CLICKING HERE
---