Making Money Cleaning Houses
Lilian | December 26, 2019
---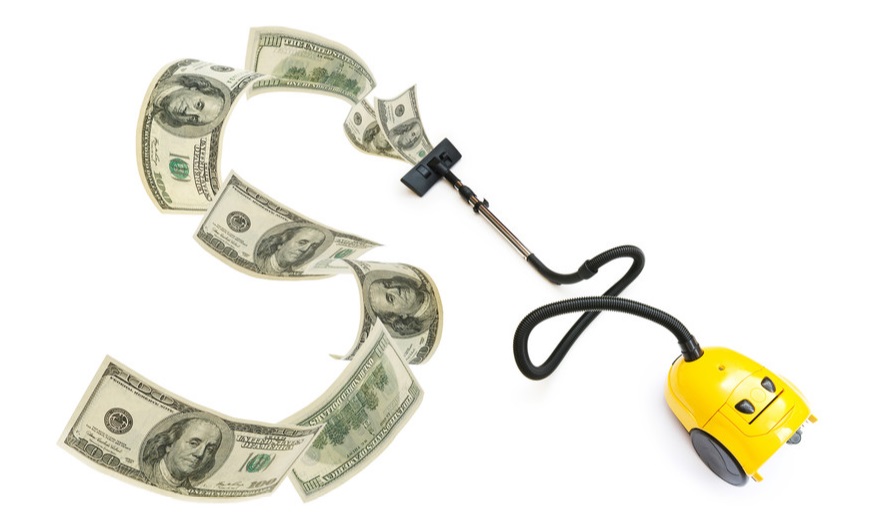 Making Money Cleaning Houses
A house cleaning business is a great way to make money, it's scalable, and it's not as hard as you would think to get started and outperform the local competition.
Finding new residential cleaning customers is actually a lot easier than you might think. The market is pretty hungry for reliable house cleaners. As long as you take the time to clean thoroughly, show up on time and care about the work you do, you can make a lot of money cleaning houses.
There are a lot of ways you can get the phone ringing and start making money quickly, but the best way to start is by putting together a website, free or paid, and then start advertising your services on classified sites like kijiji, craigslist and Facebook buy/sell groups. Customers often frequent these classified sites in search of house cleaners.
How Much Money Can You Really Make Cleaning Houses?
The going rate for hiring professional house cleaners falls somewhere between $25 to $45 an hour. This means you can easily make very good money cleaning houses. It's not uncommon for a cleaning lady to make $300 a day cleaning by herself.
If you plan on scaling your house cleaning business you can make even more money. Established cleaning companies can earn over half a million dollars a year by having just a handful of cleaners working for them. And remember, most of these established businesses started out just like you as a one-person house cleaning business.
Top 6 Reasons To Start a House Cleaning Business To Make Money
1.) The residential cleaning market isn't going anywhere and it's huge.
There are always houses that need to be cleaned & today more than ever people just don't have the time to clean anymore. On top of that, the cleaning industry is a 49 billion dollar a year industry that continues to grow year after year.
2.) The house cleaning competition is terrible.
Everyone has heard stories about horrible house cleaners they worked with, house cleaners that didn't show up on time, house cleaners that did a terrible job, the cleaners who broke something or the cleaners that stole. These are the people & companies you compete with when you start a cleaning business. When nobody else even shows up on time, doesn't clean well or is just plain unreliable, it's pretty easy to win business and dominate your local market.
3.) The money you can make cleaning houses is great!
It's quite common for house cleaners to consistently earn $300 a day or more working alone.
4.) Residential cleaning is a low startup cost business.
You can start your cleaning company for as little as $200. I started my company for less than $200 and landed my first client in the first week of business.
5.) It's easy to find cleaners to work for you
Remember the competition is terrible and not just for finding customers, but for keeping employees. Have you ever worked for someone who treats you like garbage? Ever worked for someone who doesn't pay you on time? Doesn't give you enough work hours? That's how a lot of the cleaning companies run their businesses. You can hire the best people and keep them by being a better boss. Lots of people know how to clean so it's not hard to find help.
6.) Low Overhead.
There isn't a lot in overhead costs for house cleaning business owners. Unlike other businesses that require a location and have ongoing monthly expenses, a house cleaning business can be run from home with very little recurring monthly costs. This means you get to keep more of the money you make.
Here are another 5 good reasons to be self-employed today and running your own money-making house cleaning business
1.) Financial Rewards. You can make a lot of money working for yourself as a house cleaner. As you already learned, a one-person operation can make as much as $300 a day and an established business with employees over $500,000 yearly.
2.) Income Security. You can no longer depend on a company or an employer anymore for job security and it's been that way for a long time now. Self-employed cleaners rarely have to worry about income security especially because most of your customers will be recurring customers. That means they will hire you on a weekly or biweekly basis providing you with predictable and stable money coming in week after week and month after month. If you're a good thorough and reliable cleaner your customers will keep your services for many years to come. On top of that, they will refer all their friends and family too!
3.) The flexibility of the hours you work. With self-employment as a home cleaner, you get to create your own schedule.
4.) Never having to answer to a boss. Tired of being told what to do and how to do it? One of the biggest advantages of self-employment as a cleaner is the control you have over every aspect of your business. Being self-employed also means you get to set your own goals, company mission statement, and policies. You're in charge of the quality of the service you offer. And the big bonus, you choose all of the employees you hire, so instead of getting stuck with co-workers, you can't stand, you get to hand-pick the people you work with every day.
5.) Improved quality of life. When you're doing what you want to do and making your own rules, you will feel greater job satisfaction that you could never achieve working for someone else.
What expenses might you need in the beginning to get you started with your new business?
Supplies Needed To Start Making Money Cleaning Houses
Natural all-purpose cleaner (use natural so it will be safe for all surface types)
Bathroom cleaner (like lysol toilet bowl cleaner)
Scrub brushes
Sponges
Microfiber cloths
Mop & bucket
Broom with dust pan
Vacuum with carpet and hard floor attachments. (you could ask to use the customers)
Duster
Step ladder
Knee pads
Plastic gloves
Vinegar
Natural floor cleaner ( use natural so it will be safe for all floor types)
Oven cleaner
Garbage bags
Plastic scraper tool
Where To Buy Your House Cleaning Equipment, Supplies & Cleaning Products
The dollar store should be your first go-to store. You can purchase your sponges, scraper tools, brushes, dusters, brooms and more all for a fraction of the cost of the local cleaning supply store.  For everything else check your local cleaning supply store.
How To Keep Your Schedule Organized
Once you start landing more clients you're going to find it difficult to keep your schedule organized. That is why I highly recommend you set-up a Google calendar account. It's free and will make your life easier as your cleaning company grows. It's a great tool because once you enter your client's details Google will automatically populate your calendar for the coming months and weeks for with that client – you will never have to resort to using pen and paper or trying to remember whose house you have to clean next week.

About Lilian
---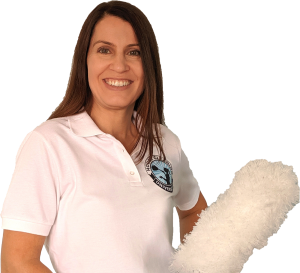 Hi, my name is Lilian and I run a successful house cleaning business that makes over $2,000 every week! Learn step by step exactly how I did it by CLICKING HERE
---